musicpluscoffee
8 Ideas for getting more for your music program
When I started working at my school, I was lucky enough to inherit many items from the music teacher who retired before I worked there. She had been working at my school for almost 20 years and had left most of her resources, instruments and manipulatives to me. I actually got to meet her and work with her before taking over and learned a lot about all the different ways she used her own resourcefulness in order to get instruments and supplies for her program. Here are some key things that I have learned about how you can fill your music room with everything you need to create music with your students!
Grants
This is probably where you would be able to get the most amount of money and be able to buy brand new items. There are so many grants that you can apply for but you have to be very specific with what you want and how much money you need for it. In the past, I've applied for grants through the government, grants through my school board and even grants from radio stations or media companies. It's all about finding out which ones you can find and apply for. Many of them come out in the summer so that you can get the money and buy your items before the school year starts in September. I know my board has an Arts Grants that usually comes out in January, you get approved by March and then you buy the stuff for the following school year (or if you order quickly, it could come by the end of the school year.) This is how I got ukuleles for my school (pictured above.) In my grant description, I also included that part of the grant would be used for storage. This cart was actually given to me by another teacher at the school who wasn't using it any more and I bought magazine holders with the grant money. Used my cricut to cut the vinyl for numbers (with a matching number on the uke itself) and this is what we created! Definitely see if you board has something like this and look into your local government grants to see if anything applies to you!
Here is a link to a blog post by BandZoogle with all sorts of music grants in Canada!
Parent Community
For some context: I work at a K-6 school in a small town with a population of about 10,000 people. It is not a large community but one full of lovely people who are always willing to help no matter what. There is a Parent-Teacher council meeting every month at my school and if I cannot be there in person, I always sent word with the Teacher on council of updates from the music room (because the parents love to hear what we are doing in class) AND told them the things that I was looking for and what we were doing with them. The last time we had a winter concert, I asked for donations of decorations and the parent community delivered! They brought lights, bought decorations from the dollar store and many of them helped with the set up after school. Another time I asked for paper plates and a family delivered. Another time I asked for paper towel rolls to make rainsticks and a parent asked her friend who worked at a factory and got me 300 of them. Time and time again whenever I have asked for something for my music program, the parents in my community delivered because they know that I am asking for these things in order to make sure that every child at my school has a joyful, musical experience. To show my appreciation, I always have an update and share photos at the next Parent-Teacher Council meeting and even share photos on twitter, thanking the parents and school community for their help! They appreciate their efforts being recognized just as much as you do! Before going out and spending your own money, I encourage you to ask the families at your school for support. I KNOW someone would be willing to help out!
Town businesses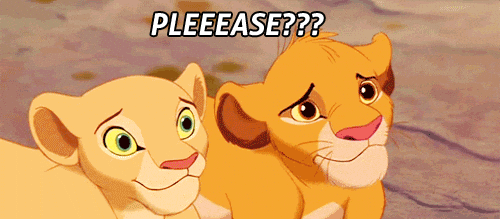 Many businesses are looking for charitable
opportunities and they can't resist when schools in the area ask for support. There are so many businesses that are run/owned by locals or are franchised by locals that you can ask for some support! For my school's outdoor winter events, the local Tim Horton's donates hot chocolate for all the kids. Depending on the size of your town, you could just walk in and speak to someone but I suggest using the school letter head and writing a letter outlining who you are, what you need and what you plan on doing with it. If you are running an event with flyers or pamphlets or any kind of promotional material, it is always nice to thank the business and place their logo somewhere so that it also benefits the business!
Borrowing from other schools
Not every music teacher is using the exact same instruments or manipulatives at the same time. I HIGHLY suggest getting to know the music teachers at surrounding elementary schools and the local high school! Like I said earlier, my town is small and there are only three schools in town so it is very easy to get to know the music teachers. Once for my instrument families unit, I asked them for a couple extra instruments that they were not using so we could explore and play with them and they delivered! It was a really great moment of camaraderie between us all and I am so thankful that they were willing to help me out! Meeting them in person was a great way to talk to another music teacher and we even talked about some opportunities for collaboration. PLUS, when your admin sees what you can do with the equipment you have borrowed, it may help convince them that you need your own for your school!


(can you tell I've been loving the gifs option on blog posts?)
Proposals to admin
This one is different for everyone because it really depends on how your school system is run. I know some situations are set up where the school has a budget and they can do what they want with the money, some situations are set up where your board or district has a budget and allocate money for different things so this part is really going to be situational. Whenever I am looking to do something or I feel like I need something, I always like to organize my thoughts in a way that non-music people will understand and displays a clear NEED for this item(s). The most important information being: why you need it, who will have access to it, what do you have instead of that and why it does not work for your specific uses. Sometimes writing this all out might reminder you of something you have that you didn't think to use before or maybe it will make you realize that you might not actually need it. But if you can fill this out with extensive detail and basically 'prove' that you need this item(s) in a way that admin (or whoever is in charge of purchasing) can understand, that gets you one step closer to getting what you need. To help you organize your thoughts, I've created a template that you can all use!
Second-hand instruments
I'm not sure if everyone's board or district is like this but my board has email groups that anyone can write in or reply to. We use these emails groups for everything! People ask questions, request equipment to borrow and even offer instruments that they are not longer using. (This is because the board technically owns all the instruments so it is completely okay to offer old equipment to another school!) This is how I have gotten many items for my music program. Would it be nice to get brand new stuff? ABSOLUTELY! But sometimes that is not in the cards. My most recent acquisition was a drum kit from a high school in my board. The school got a new kit and had an old one in great condition so the teacher asked in the music teacher email group if anyone wanted it and I swiped that one up SO FAST! We have our own board delivery service too so I didn't even have to go and get it; it was sent right to our school and the custodians put it in the music room for me (because they are the best!) If your board has something similar, keep an eye out for those emails or even put one out there yourself asking if anyone has old ones that you can have!
I also love a good thrifting day and often keep my eye out for instruments at my local Value Village, Goodwill or Salvation Army. People get rid of old pianos, guitars, ukuleles and ORFF instruments all the time! You can also scout out the "free" sections of websites such as Facebook Marketplace, Kijiji or Craigs list to see what people are getting rid of! Sometimes there are free items that just require you to go pick it up. Just doing a quick check myself, I have found 4 free piano ads all within an hour of my school with the only requirement being that you have to pick it up. I know that ideally we would all like to have brand new instruments for our programs and our students but that is not always an option that we can afford so finding and using second-hand instruments is a great way to get students, families and staff emotionally invested in helping you achieve your goal of getting new ones in the future.
DIY Instruments and Manipulatives
The second-hand instruments ideas leads into this one about making instruments yourself! This past year teaching during the pandemic, it was very difficult and time consuming to use instruments with your students when you had to make sure they were sanitized between uses and you had to make sure you had enough for everyone in the class. I ended up using many of my best instruments with my Junior students (because I knew I could trust them to take care of them) and with my Primary students, they still got to play with some instruments but we also made a lot of things! I find with Primary students, when they learn something new they want to share it with their families at home so the best way I can extend that musical experience into their home life is having them make the instruments, use them and then go home to their families to show what they had learned. This worked out really well and the students had so much fun with them! One of the most memorable times we did this was for Lunar New Year this year when we made our own version of a bo lang gu (or pellet drum.)
We talked about Lunary New Year and who celebrates it. We talked about the zodiac and that this year was the year of the Ox so we drew it on our bo lang gu. We talked about the instrument we are making and its origin. Lastly, once they were complete, we played along to a Chinese song called 'Gong Xi.' It was a process but ultimately the students enjoyed it and this lesson was much more meaningful to them knowing that they were making the instrument that we were going to use for our class and ultimately learning so much about Lunar New Year. And let me tell you.....these kids have asked me to play this song for them more times than I can even remember and on the last day of school they wanted to listen and play along one last time!
Charge for performances
This is a tradition that has been going on for years at my school and one that I intend on continuing. One thing that we do each year is put on a musical in the spring with our Junior students performing and charge for tickets. The tickets are only $2 each and we make it very clear that all the proceeds go directly to the music program! The year the old music teacher retired, she got risers with the money from the previous year's musical and it was such a worthwhile investment! In terms of how we 'funded' the musical itself: the staff volunteered to help out, all the sets and promotional materials were made by using school materials and the costumes were either provided by the students themselves or some of the staff donated clothes that their kids didn't fit in anymore. The only thing we had to buy was the musical itself (script and rights.) which the school budgets for each year. We also put an ad in the local newspaper (for free) before the musical and invite the town newspaper to come to the performances so that we have the chance to thank anyone who donated and share how we their help made the musical extra special! The kids are always so excited to see if they made it into the newspaper too. Each year it is a team effort between the staff, students and and families looks forward to the school musical each year!
Music teachers are resourceful and resilient so I hope some of these ideas encourage you to get out there and advocate for your music program! You are worthy and deserving of what you want for your program and so are your students. Do not feel like you are alone in this because all music teachers have this issues and it's important that we support one another. If you try any of these out or have questions, let me know!