musicpluscoffee
Advice for Hybrid Learning..
So you thought you were on your way out of pandemic teaching and everything was starting to look somewhat normal until cases rise and it feels like we are moving backwards....again.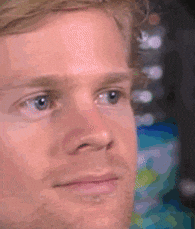 My board is STILL* deciding what to do come this week and I am feeling anxious about what it means for me and my music program so I turned to my friends on Instagram for the best advice for hybrid learning and they delivered. Let's get into it.
*As of Monday, January 3rd we have found out that we are going virtual
Use the tech you have to your advantage
"Split-screen - project your content for the in person kids and share for virtual. Then have just your Google meet on your computer screen"
"Two computers! One to see the students, the other to display lessons"
I LOVE all these ideas and I can see how many of these are so helpful in staying organized and making sure everyone is taking care of. If you can get your hands on two computers, DO IT! If not, the split screen and projecting idea is super helpful. And this ties in perfectly with the next one.
Plan for one program
"Plan everything online. Keep it simple. You can do it!"
"Don't do two different programs. Whatever the kids do in school, they do at home"
"Design lessons for students in person and adapt for those at home. Design assessments for those at home and adapt for those physically in school!"
"Slide decks that you share with your in person students and online kids."
There's clearly a theme here and IT MAKES SO MUCH SENSE. Don't think of hybrid as planning for two different programs. Think of it as one program that you are adapting for two groups of learners.


Establish a routine
"Routine got simplified and is v based on slides so I can upload to online without extra work."
"When in person students are working independently work more with virtual group."
You may be teaching in person and want to default to your routines from being in person but now you need to incorporate those kids who are tuning in from home. Things you need to think about as your are cultivating a new routine:
When am I logging in to reach my virtual students?
Where will the computer be positioned in the room?
Are the in person students going to be logged on as well?
How am I going to begin / end each class?
When will I make time in my lesson to interact exclusively with my virtual students?
How will my virtual students get my attention if they have a question or need some help?
Do something for yourself each night after work
"Trenti coffee instead of venti"
"Tears, wine and coffee..."
"🍷🍷🍷🍷🍷🍷🍷🍷🍷🍷🍷🍷🍷🍷"
Clearly another theme going on here! Listen, we all know whether you are teaching in person, online or hybrid: teaching in a pandemic is hard. It's not easy at all and what makes it even hard is if you don't take care of yourself. I am GUILTY of leaving a long and tiring day at school, going straight home to do work until 10 pm and not doing anything for myself. It's not healthy and not sustainable in the long term for your own mental and physical health. If you aren't a wine or coffee person, you do you! Make time for your loved ones, plan to watch a movie at night, do yoga, do something that is going to give you a break from your work life in order to find that balance.
Keep things fun
This last one is more my own personal advice. Students are going to have some big feelings about coming back to school, about being online and so do you! Things can get stressful and overwhelming really fast so planning for fun, making room for fun will make everything feel lighter and get everyone's minds off of the stressed of pandemic life.


I want to say thank you again to everyone who reached out in my DM's or answered my question on Instagram with your best advice for hybrid learning.


Remember that you can do this. You are an amazing teacher that your students love. And all you can do is try YOUR best. That's all anyone is asking for.