musicpluscoffee
Classroom Decor Prep Tips
Time and time again, teachers leave the classroom decor prep until the week before school starts but I like to choose my theme early in the summer and get started with slowly preparing the items that I can. It also helps to have some idea of what you want to do early so that you can scope out cute pieces when you are out and about this summer to add to your room. Here are some tips on how you can start prepping now so that you can have a stress free classroom set up before school starts!
Take photos of your space
When you are away from school for the summer, if you are changing schools or rooms, sometimes you can forget what your space looks like and how many boards you have available to use so it's always super important to take photos of your entire space. EVEN BETTER, if you take measurements of your boards, you will know how much space you have on each board for posters or decorations so you can start planning what you want them to look like.


Keep decor images on your phone
Now those images you want to make sure stay on your phone for when you are out in the world this summer! When you are at the dollar store or home decor store and see something that you absolutely must have for your class, you can pull up those photos to make sure the colours match! I hate nothing more than buying things that I think will work and then having to return them.


Print on paper, not cardstock
I don't know why but for the longest time, I always felt like I HAD to print my decor on cardstock to make it last longer but it honestly doesn't make much of a difference, especially when you are going to laminate everything anyway! Cardstock costs a lot of money so if anything, only print the bulletin board headers or big lettering on cardstock. Things like posters and other images are just fine on paper!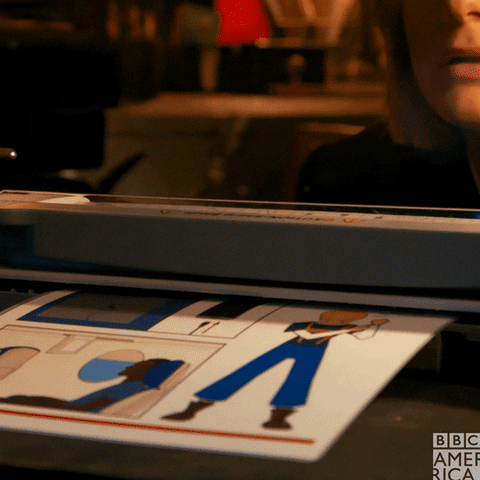 Laminate Everything!
You can definitely invest in matte laminating pouches but from my research they are a little bit hard to find and sometimes they are more expensive than the regular ones. A trick that's been all over instagram that you may already know is to buy a matte spray from your local craft store and spray your pages so that they will be matte. Personally, I don't mind the gloss and in the music room, it's not like kids are sitting at a desk so they can move around if they can't see a poster clearly.
And if you don't already have THE scotch laminator, you need it. (The amazon basics one is not good so don't get that one.)
Use accordion folder to stay organized
This photo is from last year when I thought I was teaching Grade 4.....can you even imagine? Anyway, this folder was a really great way for me to stay organized. I labeled each of the folds with the items inside. I didn't do everything all in one go so if I had to stop in the middle of something, I could just put the pieces into this folder where it would stay safe. And then when we got to school, it was easy for me to bring and get started on putting it up. These you can find at your local dollar store for cheap! This one was $4 and I used my cricut to cut the vinyl to put this label on the top!
Better Than Paper
Better than paper is bulletin board paper that looks and feels as though it's laminated. I just discovered this during this past school year and it changed my bulletin board GAME! It's really sturdy, easy to put up and if you are like me: it's the only one you are going to want to put up and have last all year long. I've used staples, masking tape, and painters tape on this paper and it comes off so easily and leaves no marks.
It is more expensive than regular bulletin board paper but the quality is amazing and I'll be leaving this particular paper up again for another year so I can let you know how it holds up in a future update.


I hope these tips help you prep this summer for your beautiful music room! If you need some music room decor inspiration, make sure you are following me on instagram @musicpluscoffee and check out some of the bundles that are available in my store!